Here are 5 helpful points to get you thinking....
1. Don't be annoying! Don't spam people with your music. Think of creative ways to get people to engage with your music. Don't think the more people you tag or contact with your music means that you're going to get heard more. It will annoy people. Be a bit different and stand out. Make them be intrigued by what you are offering.
2. Share your story. People like to be able to connect with others and hearing stories that they can associate themselves with or empathise with will help increase your listeners. Make it personal, funny or sad, give it personality, show people who you are. A story and the right branding can go a long way.
3. Be real. Be honest. Be genuine. This industry is full of people faking it until they make it! It's refreshing to engage with real people. Part of being an artist is to engage with your fan base. Build your fan base by connecting with them. Respond to messages… respond to tweets… have a drink with people after a gig. These are the people who are going to boost your music career and support you forward, so talk to them, be real with them, give something back.
4. It's important to talk but not be pushy. Yes we all love our own music that we create…. but not everyone else does. So be selective about when you bang on about it. Yes it's important to seize opportunities to promote yourself, but going back to the previous point, be genuine, ensure you are listening to the other person that you're talking to. By having everything else in place and bringing up your music at the right time will leave the person the space and freedom to feel like they are discovering you for themselves, not through you being in their face and just doing it to keep you quiet!
5. Stand out and be remembered. Give people a reason not to forget you. Telling a funny or unusual story, your own honest experiences, or offering a musical favour will help you stand out. These stories will stick with you as an artist and make it more likely people will continue to talk about you to other people, spreading the word.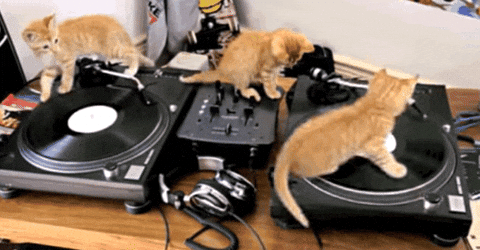 And one last point....
It's essential to have all your social media and SoundCloud pages on point so that your fan base and popularity can grow. All tracks and Artists need this no matter how good their tracks are. Do your best to gain Instagram followers, increase your SoundCloud plays and exposure your brand as much as possible.